The street art world has undergone a massive shift in the past few years, with famous figures like Banksy and Shepard Fairey elevating the medium to mainstream consciousness.
1-

Peel Street art Hongkong
Peel Street in Hongkong is well known for its varied selection of restaurants but, you can't miss one particular restaurant here Uma Nota. Uma Nota is a Brazilian restaurant and their catchy advertisement is a mural of a laughing lady. The positive message is "No matter how you doing don't forget to laugh and the best laugh is the one you share with your friends at Uma Nota" lol…
2-

São Paulo, Brazil
3-

Hollywood Road
Hollywood Road is the most famous street art in Hongkong made by Alex Croft's, a local graffiti artist. The mural of Marilyn Monroe, Frank Sinatra, Charlie Chaplin, and Audrey Hepburn surely brings you back to the golden age in Hollywood.
4-
Once considered vandalism, street art has become a global phenomenon with an international scene. Street artists are traveling the globe, leaving their mark in some of the world's best street-art cities. The cities themselves are becoming hubs of street art culture, attracting beautiful and vibrant public art that's in tune with the political and cultural climate.
5-
Berlin, Germany
6-

Istanbul, Turkey
7-

Gdańsk, Poland
8-
Quintanar de la Orden, Spain
9-
Montreal, Canada
Giant Squid by Jason Botkin for MURAL Festival 2016 in Montreal
10-
Paris, France
11-
Mexico City, Mexico
12-
New York City
13-
Bristol, United Kingdom
14-
Los Angeles, California
15-
Melbourne, Australia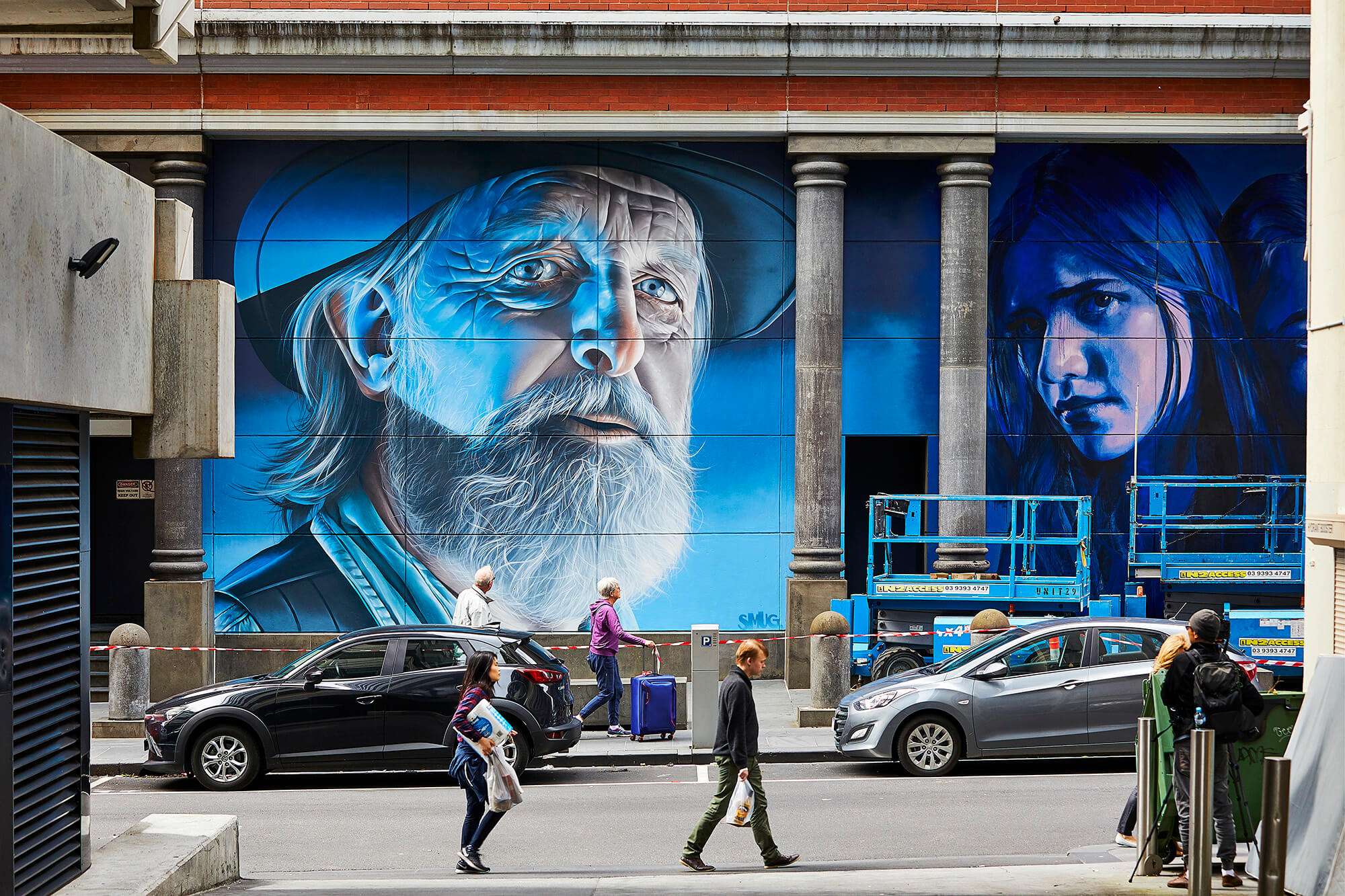 A mural by Del Kathryn Barton tilted "The Whole of Everything," which adorns the side of an apartment block in central Melbourne, on July 8, 2008.
More article 3D street Arts click here.